A logo is the signature, the symbol and the identity of your company or brand. It's how consumers will recognise and remember your brand even when you aren't there to talk about it.
In fact, it is so important that according to BBC news, big companies like BP spent $136 million on introducing their sunflower logo.  
Thankfully in today's internet age, you can design a logo for free without even needing to hire a graphic designer or learn any crazy software.
Once you finish this article you will have the clarity to invent a unique logo and the best tools to design a free logo for your company.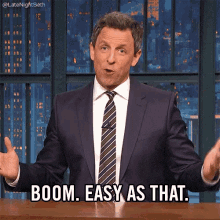 8 STEPS TO CREATING AN EFFECTIVE LOGO:
Inspiration: Search for ideas that spark something inside you





2. Evaluate the market for your chosen niche





3. Name ✓ We assume that you have the name of your brand. If not, you're late!





4. Personality: Who are you? And what does your brand represent?





5. Typography: Types of Typographies





6. Colour: What colour could mean in your logo?





7. Type of logo: Main types of logos you can choose from





8. Iterate: a term used for developing upon your previous work





If you want to jump right into the design phase and you know what you want then watch the tutorial below before heading over to our logo maker
1. INSPIRATION

First of all, before you start designing, it's important to get inspired! Don't count this step out as anything could spark an idea so spend some time finding some epic visuals. Just don't get too distracted.
The templates that we offer in Desygner can be your starting point.
You could also look up words that are related to your idea on sites like Pinterest and Behance and even scour graphic designers social media pages for some quality inspo and start filling yourself with the creative juices.

2. MARKET RESEARCH WITHIN YOUR NICHE

Niche or target market in simple English is a cliche word these days but do not underestimate the importance of defining your niche. It basically means the category within which you would place your company. If you struggle to think of what type of business you have, then your idea is most likely too generic so keep filtering it down.
Whatever your area of expertise, we recommend you investigate the different logos of your competition. Create a simple mood board with the different logos to evaluate:
What characteristics they have?
What forms they use?
Which colours are predominant?
An example above shows how a mood board can bring together ideas of colours, fonts, similar products and a theme.
Once the market is analyzed, we can define: why your logo will differ from the others and what you can do to be unique.
3. NAME

The choice of name is extremely personal. Be sure to keep it simple and concise. If you have a hunch that it just feels right and seems to roll off the tongue you're on the right track.
Think of companies like Facebook, Instagram and Airbnb. Their names quite literally represent the business that they provide making it easy for people to understand what they do or what service they provide.
face+book = a platform for people to meet and see what other people are getting up to
Insta+gram = "Instant" camera and "telegram" for instant photos to be shared digitally
Air+bnb = a platform for people to find short stay accommodation via the web
Now, your name doesn't have to be a mash-up of what you sell, some brands like Adidas and Nike have deeper meanings behind their name that aren't always obvious at first glance, but to keep things easy and relatable we suggest you keep the name as closely related as possible so people don't have to play a guessing game about what you do.
4. THE PERSONALITY OF YOUR BRAND
First of all, it must be said that to have a good logo, you need to apply your knowledge, personality and invest time.
There are studies related to branding that place more emphasis on the emotions and culture behind the brand rather than the visual front of the brand.
Wait… hold up!
We understand that you're just here to learn how to make your own logo for free and you might be thinking why we are mentioning startup business strategies? But this is the backbone that will set you up for longevity and a more impressive logo. Win Win!
Branding is more important than ever in 2018 so if you haven't started developing your brand you should have started yesterday.
If you're unsure of what your brand personality is, then ask yourself if it is:

– Male, Female or Mixed?

– Formal or Fun?

– Introvert or Extrovert?

– Contemporary or Classic?

– Youthful or Senior?
5. TYPES OF TYPOGRAPHIES FOR LOGO'S

Typographies is the fancy word designers use for fonts. They transmit personality to the brand. If you are using text in your logo (if you're a startup or an individual you probably should), typography means everything!

We asked Isabella Rogers, one of our professional designers in Desygner, her tips for choosing the ideal font. Pay attention to what she says here!

When it's time to choose a font you have to consider what you want your brand to look like, for example, corporate, modern, fun, etc. As a result, if you want a simple and modern logo, it is best to choose a sans serif font.
Our Typography Starter Kit For Beginners 
6. THE COLOUR FOR YOUR LOGO

Colours play a key role in our lives, they awaken feelings and evoke emotions. Furthermore, they also give life to any element, so it is important to understand the psychology and meaning of colours to make the right choice for your logo.

It must be emphasised that although there is a consensus, it could be associated with different ideas. Everything will depend on the context it is used in.


In any case, we know that the definition of colours today can be used as a good guide to start out the creative process before you design a logo for free.
7. TYPES OF LOGO

When you're learning how to design a logo, do your best to adapt it to your business as best as possible as this is. This is usually where graphic designers start. One way of doing this is through the type of logo you use.
We have summarised the most typical types in a simple way:

Wordmark Logo or Logo Type

A wordmark logo is as the name suggests: a logo made up of a word. For this reason, the logo is composed of only text, for example, simply the name of your company. This type of logo stands out for the style of its typography.
Tips:
Make it short and clear

You must express at least one important aspect of your brand or company (for example colour, font, orientation, contrast, weight etc)

Easy to pronounce, read and write

Isotype or Symbolic

The isotype is the symbol that accompanies the name but can stand by itself and also be recognised


The isotype is a tricky logotype and the hardest to come up with since your brand has to be recognized with just one symbol and this takes time to stick with an audience.
It is the logo that great brands aspire to although in saying this we don't recommend it for new or small business owners or for anyone starting out as nobody knows about your brand yet. For this reason, it is better to have your business name in your logo for clarity.
Even though the Nike symbol stands alone as one of the most recognisable and powerful symbols in the world, they too started with the name in their logo until their brand picked up enough attention (This was only after about 14 years).
Tips:
– You have to try to express the most amount of information in a minimalist way
– Make sure it is still easy to read even when small


Monogram

The monogram is a symbol created from letters. It can be from the initials of your brand name or the 2 syllable mix.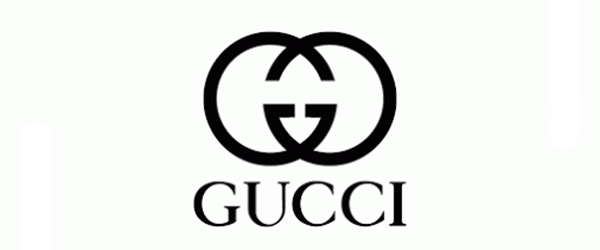 Image Type
The image type is formed by a:

Symbol + Wordmark logo  = Meaning that it can be divided.


Important! The image type is probably the ideal logo if you are starting with your business since you will have several elements of your brand in one collective kit. Such as the name, typography, symbol and colours. This way you can use them separately or together as needed for a variety of projects and brand material like business cards, emails, physical products etc.



Isologo/combination logo

Lastly, the isologo is formed by a:

A symbol in a wordmark logo = Meaning that it can not be divided. It's not impossible to design a logo using this strategy although, these logos generally require a dedicated designer to do them as they are so complex in nature and will take much longer to put together. 
Too much to take in? Don't worry, this chart sums it all up for you.
Choose the type of logo you would like and try stick to it.
8. TIME TO DESIGN A LOGO FOR FREE
You have two options:
1. Design the logo for free from scratch yourself using an online logo maker like Desygner or using the Desygner logo maker app right on your smartphone.
Finally, once you have chosen your logo and done all the tasks, visit the following articles for more in-depth knowledge.

How to create a free Wordmark (text only logo)? Coming soon
How to create an image type? Coming soon
Semiotics: The meaning of symbols and shapes in logos? Coming Soon

2. Design a logo for free from one of our templates: Discover them!

There are many templates of logos made by our professional designers ready for you to use right away. Just add your personal touch and apply the knowledge you've learnt from this article and keep trying different ideas until you find the best one..
Even if you don't have any previous design experience you and everyone else can create professional looking graphic projects with the easiest online editor in the world.
It's simple, fast, online, and even fun!